Tamaya has unveiled plans for its $11 million Residents Club during a special event for Tamaya residents and guests.
"Our Residents Club will be one of the defining elements of Tamaya, and we are excited to share our plans with the community," said David Haas, chief development officer at ICI Homes of Tamaya. "The Residents Club will be the physical and recreational centerpiece of this community and provide special surroundings for the residents of Tamaya."
The plans were designed by the architectural firm Ervin Lovett Miller (ELM), and interior design services will be handled by Ansana Interior Design of Orlando. ELM and Ansana have teamed together previously on the design of the Residents Club at Amelia National Golf and Country Club, an ICI Homes community.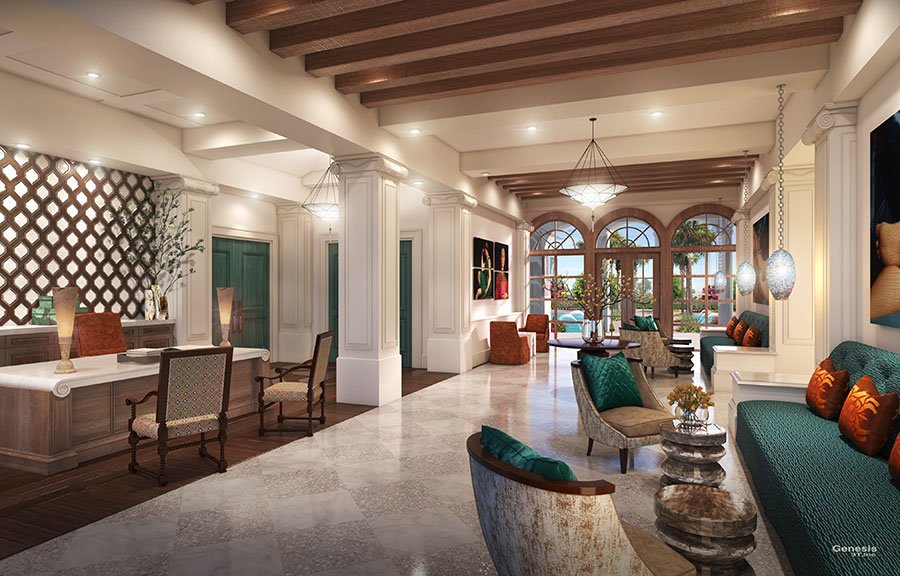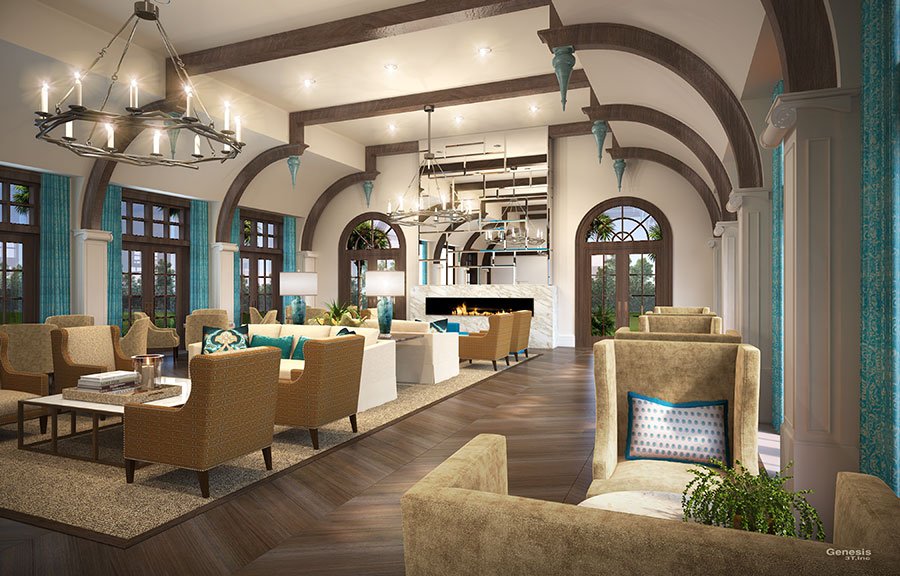 The Residents Club plans have been designed as a welcoming hub for entertainment and gatherings as well as a place for fitness, wellness and relaxation for homeowners at Tamaya. The 10,000-square-foot Residents Club will include social get-together places to enhance the community living experience including a spacious great room with catering kitchen, a clubroom, a covered porch and an outdoor patio. Designed to reflect Tamaya's Mediterranean influences, the Residents Club will exude a comfortable elegance with contemporary Italian Renaissance style. It will feature a neutral color palette with striking blue accents, clean lines, wood flooring and luxurious features and finishes.
The Residents Club will feature a resort-style pool and outdoor recreation areas including tennis and an event lawn. The plans call for nearly 4,500 square feet of fitness space inside of the clubhouse including an expansive cardio room and a separate yoga and pilates studio overlooking a garden and fountain area. Site work is underway and construction of the Residents Club is scheduled to begin in the summer with completion anticipated in 2016.
Site work is also underway on a new grand entrance to Tamaya fronting Beach Boulevard and entry roads leading to a two-story gatehouse that visitors will pass through to enter the neighborhoods.